Self-doubt is powerful, but it's no match for the stars — as long as you keep heading outside after dark and looking up.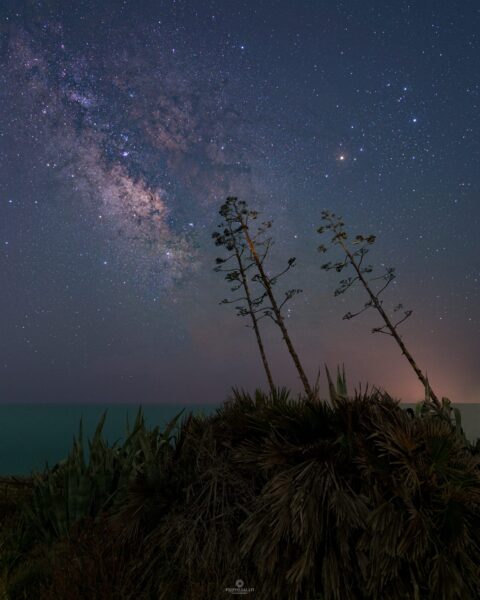 My first telescope was a holiday present when I was 13 or 14 years old. It was already assembled and standing next to a new set of World Book Encyclopedias — basically the best Christmas morning ever for this nerd girl. My parents knew how much I dreamed of the stars.
The telescope was one of those department-store refractors, promising everything but fuzzy on the details. I had never used a telescope before. I knew nothing about eyepieces. There was no finder scope, and the tripod wasn't especially solid. I had real trouble using the scope as I tried to get it to focus through the spare room's window glass. Whenever I could find a celestial object, it looked like a fractured blob.
I assumed the fault was my own. It was my secret shame that I wasn't clever enough to use a small, simple telescope. Self-doubt is a vicious thing. I put my stargazing dreams on the shelf, shoved to a back corner where they gathered dust. It was decades before I tried again.
I was 41 and working on a star party article for The Oregonian when I first heard the term "hobby killer" from a member of the Rose City Astronomers club. It was a revelation when John DeLacy sat across from me at Starbucks and described how too many people give up on astronomy almost before they get started, because of those enticing, inexpensive hobby killer scopes.
Like the one I'd had.
Not long after, I learned that binoculars are great for stargazing — a life-changing discovery, especially when I pointed my 10×50s up at the Pleiades for the first time. But there remained that nagging insecurity that I should have figured all of this out much earlier.
The term "amateur astronomer" seems aspirational, something I haven't earned. But I delight in calling myself a stargazer, with its primal memories of ancestral storytellers weaving starbound tales around community fires. Stepping into that image is also a stretch, but it's one I'm willing to reach for.
Doubt is powerful, but it's no match for the stars — as long as I keep heading outside after dark. I often have no idea what I'm looking at through my small telescope or binoculars, but I keep showing up to reap these wonders and to bathe in starlight.
In daylight, however, I feel myself wavering again.
A dear friend texts me about his backyard astronomy quests, complete with NGC numbers and how many arcseconds in which direction one object lies from another. I mean, in theory I understand what he's talking about, but it's only in applying his directions that I realize he's describing the Lagoon Nebula — a gorgeous interstellar cloud I've yet to find on my own.
A year ago, I worried I wasn't qualified to write this column. Impostor syndrome nearly kept me from trying. There's no home-built telescope in my garage. There's no degree in astronomy or physics from a fancy university on my wall. Part of me feels like a grade-schooler playing dress-up, only with lunar filters and red-dot finders instead of my Dad's Army fatigues or my aunts' old prom dresses.
The stars burn whether I have a doctorate in astrophysics or just downloaded my first stargazing app. I may never memorize the Messier catalog or master an equatorial mount. I don't have decades of experience with the typical tools in an amateur astronomer's arsenal, but I do have a lifetime of yearning for the stars.
Rather than making me feel small, insignificant, or unworthy, the night sky reassures me about my place in the universe. Those voices insisting that I don't belong are drowned out by the singing frogs. I find myself again in that dark stillness. I am made of stardust, and I belong right where I am. I will not postpone joy. None of us has to earn our place or prove our passion.
There's so very much I have to learn. It's easy to feel intimidated and out of my depth. Rather than be daunted, I try to remind myself to embrace the excitement of my greenness — to remember that exponential awe is waiting for me. I am still at the beginning of my journey of discovery.
---