The imminent launch of a BlueWalker satellite, with a giant phased array antenna, portends a brightening night sky. Amateur astronomers can help record these changes with the goal of mitigating them.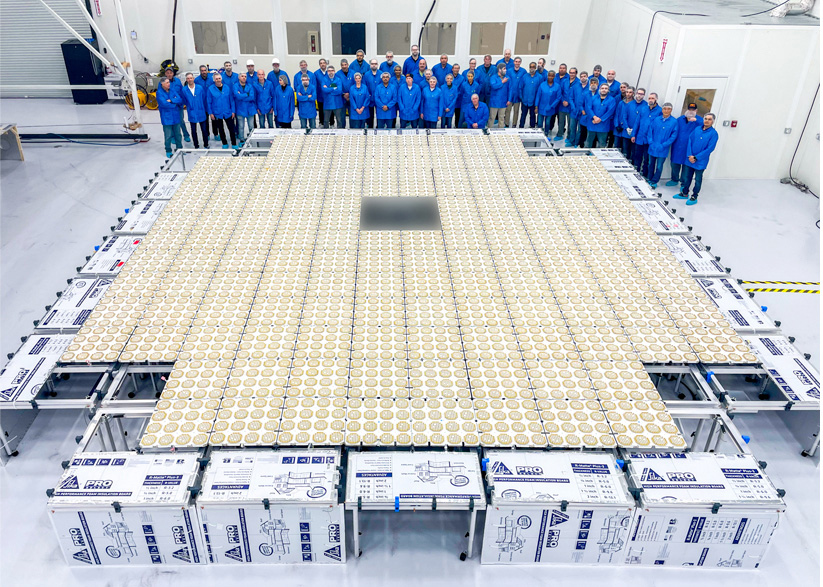 The prototype of a new constellation of extremely bright Earth-orbiting satellites is due to launch in early- to mid-September. The AST SpaceMobile company plans to orbit more than 100 of these spacecraft by the end of 2024. Astronomers at the Vera Rubin Observatory and the International Astronomical Union's Centre for the Protection of Dark and Quiet Skies from Satellite Constellation Interference (IAU CPS) are concerned because these new spacecraft will interfere with celestial observations, adding to the problems already caused by other constellations.
The first member of this new group, called BlueWalker 3, will feature a giant antenna array covering an area of 64 square meters (693 square feet). Observers on the ground will see bright sunlight reflected from this structure. After on-orbit tests of BlueWalker 3 are completed, the operational satellites, called BlueBirds, will be launched. BlueBirds may produce even more glaring light pollution since they are significantly larger. The commercial appeal of these satellites is that they will link directly to cell phones without the need of a cell tower. AST SpaceMobile has already secured a license from the Federal Communications Commission to test the prototype.
The satellites will be stored as compact objects on their launch vehicle and will unfold the large antennas after being released into space. The back side of each antenna has solar cells to collect energy for powering the system. BlueWalker 3 will be launched on a SpaceX Falcon 9 rocket along with a batch of Starlink satellites.
Other bright satellites are waiting in the wings: 30,000 second-generation Starlink satellites are currently awaiting FCC approval. Like the BlueBirds, the new Starlinks may carry antennas for direct connection to cell phones; the antennas are slightly smaller at "only" 25 square meters, but the satellites would be far more numerous than the BlueBird constellation. That development would be very bad news for astronomy.
Get Involved: Measure Satellite Brightness
BlueWalker 3 is expected to be among the brightest objects in the night sky after the antenna unfolds. Amateur astronomers can help record this satellite's brightness, bringing awareness to bright satellites' effects on our night sky and on astronomy.
There are several ways for observers to generate predictions of overhead passes. The Heavens-Above.com website is frequently updated with orbital information on newly launched satellites. Users enter their location's latitude and longitude and receive a list of upcoming passes along with star maps showing the spacecraft paths. Some planetarium programs such as Stellarium and other apps also forecast artificial satellite visibility.
Sky & Telescope readers can record scientifically useful observations of BlueWalker 3. I have been studying magnitudes recorded by visual observers since Starlink and other spacecraft became an issue for astronomers a few years ago. The brightness data are used to characterize and monitor these space objects. Visual magnitudes revealed that the addition of a sunshade made Starlink satellites fainter than the original design, while omission of that shade for more recently launched satellites has increased their luminosity again.
Observers can determine a satellite's magnitude by comparing its brightness with that of nearby celestial objects, whose brightness is known. For example, suppose that BlueWalker 3 appeared to be slightly fainter than the star Altair (magnitude 0.8) but distinctly brighter than Deneb (1.2) then the satellite magnitude is 0.9. I've provided detailed instructions for measuring and reporting visual magnitudes for satellites.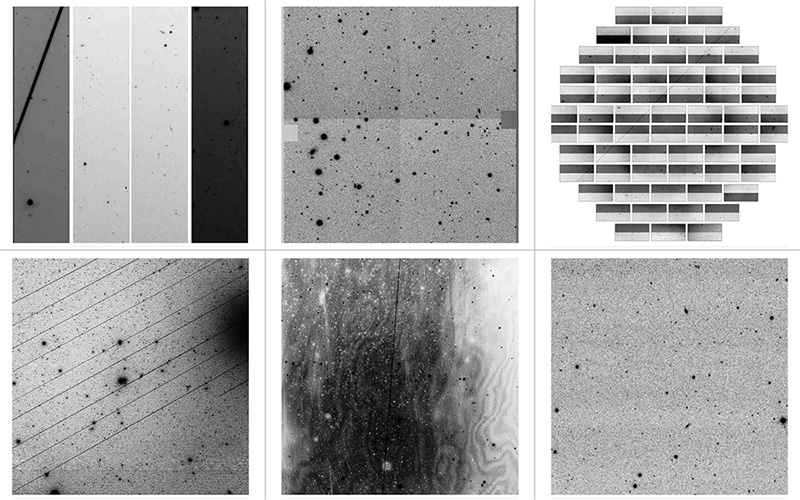 Astrophotographers can also play an important role in the study of artificial satellites, by uploading celestial images impacted by satellite streaks to the TrailBlazer website. Meredith Rawls and Dino Bektešević (both at University of Washington) are developing this data archive as part of the IAU's response to the problems posed by spacecraft. Trailblazer stores the impacted images and records selected metadata, so users can search for satellite-streaked images by date, location, and other parameters such as sky position and telescope.
---