An accounting of satellite streaks across two decades of Hubble Space Telescopes finds their appearance is increasing.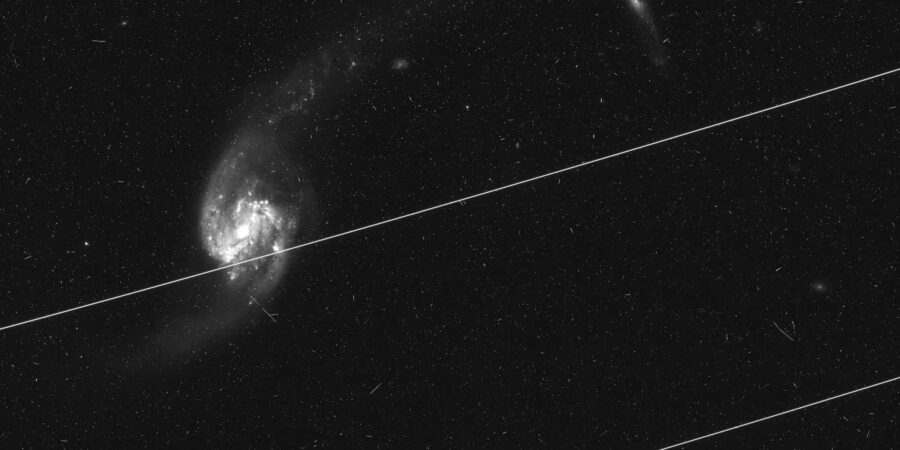 When SpaceX first began launching its Starlink constellation in 2019, and astronomers began to realize just how bright the satellites would be, CEO Elon Musk glibly tweeted that telescopes would simply have to go to space. Only it turns out that, depending on their orbits, space observatories aren't safe from light pollution either.
A new accounting of satellite trails in Hubble Space Telescope images, published March 2nd in Nature, shows that the fraction of images affected has doubled over the past two decades. As of 2021, the chance of seeing the streak of a passing satellite in a Hubble image stood at 6%.
The team, led by Sandor Kruk (Max-Planck Institute for Extraterrestrial Physics, Germany), used a novel method to account for satellite trails. The researchers started with comments on an online forum run by the Hubble Asteroid Hunter citizen-science project. Volunteers were perusing images for asteroid trails, which usually appear in images as short curved trails due to Hubble's motion around Earth. In the process, they would note other image anomalies, such as the straight streaks of satellites. Kruk and colleagues then used this assortment of satellite trails to train two machine-learning algorithms, which picked out straight streaks across observations taken between 2002 and 2021.
The vast majority of these observations were taken before the launch of satellite constellations such as Starlink. The study thus serves as a baseline for comparison against future studies. Even in this timeframe, though, Kruk's team found a marked increase in satellite trails (50%) that roughly corresponds to the increase in number of satellites (40%).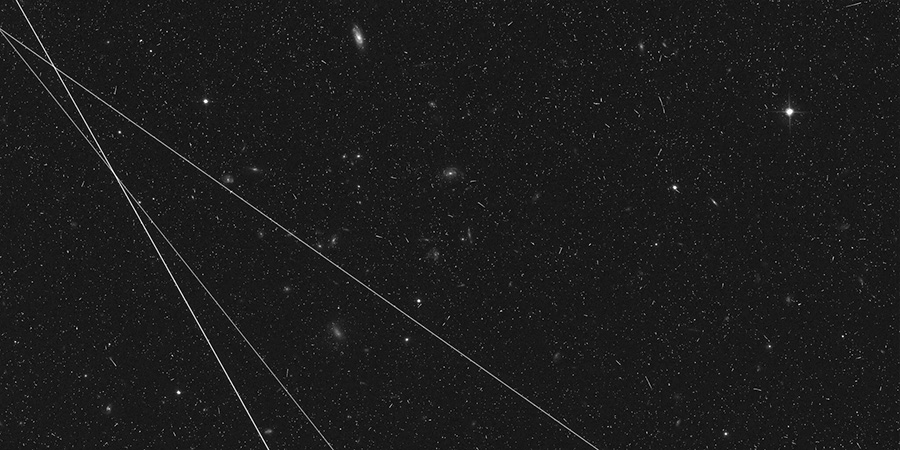 Hubble isn't alone in its low-Earth orbit, at an altitude of 535 km (330 miles). Other telescopes, such as ESA's Characterising Exoplanet Satellite (CHEOPS) and NASA's Near-Earth Object Widefield Infrared Survey Explorer (NEOWISE), also conduct observations from low orbits, and artificial satellites are affecting these space observatories, too. (Observatories farther afield, such as the James Webb Space Telescope that orbits the Sun at 1.5 million km from Earth, remain unaffected.)
"We have now detected close to 3,000 trails in the tiny field of view of CHEOPS, and we do find the fingerprint of Starlink satellites in the dataset," Nicolas Billot (University of Geneva, Switzerland) tells Sky & Telescope. "We also see a clear increase in the number of such unwanted trails in our data since CHEOPS was launched in December 2019." A publication with these results is coming soon.
At the time of the analysis conducted by Kruk and colleagues, when there were at most 1,562 Starlink and 320 OneWeb satellites in orbit, the impact on Hubble science was minimal. But now, those numbers have roughly doubled, to 3,703 and 542, respectively, according to statistics collected by Jonathan McDowell (Harvard-Smisthonian Center for Astrophysics). And within a decade, the number of satellites in low-Earth orbit is expected to increase by tens of thousands. Not to mention the likelihood of increased space debris, Billot notes.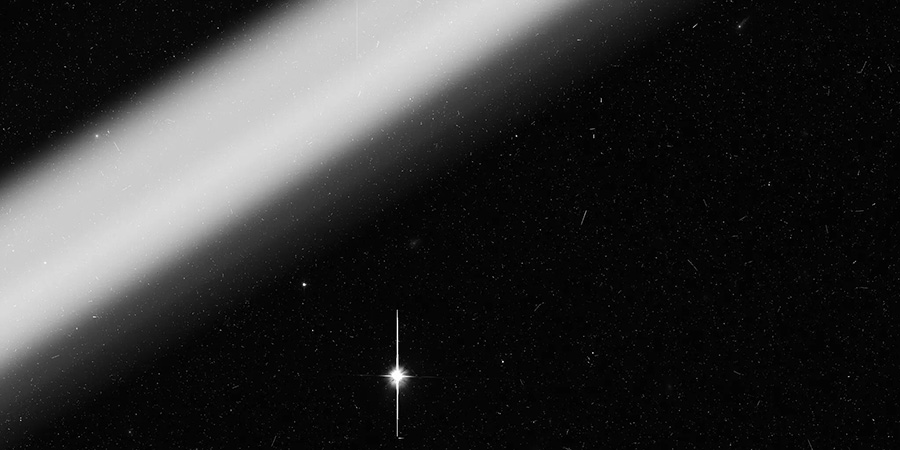 Kruk's team estimates that within the decade, satellite streaks will appear in at least a fifth and perhaps up to half of all Hubble images. Satellites at higher orbits will appear more frequently, but leaving narrower trails; satellites at lower orbits, such as the Starlink fleet at 550 km, will appear more rarely but when they do, they'll leave thick streaks.
If astronomers cannot change this future, then they can at least plan for it, including satellite removal as part of the regular image-processing pipeline for Hubble images. However, Kruk and colleagues acknowledge this can be tricky and will not always be possible.
---