It's time to get away from all those city lights and gather together to share in the secrets of the universe.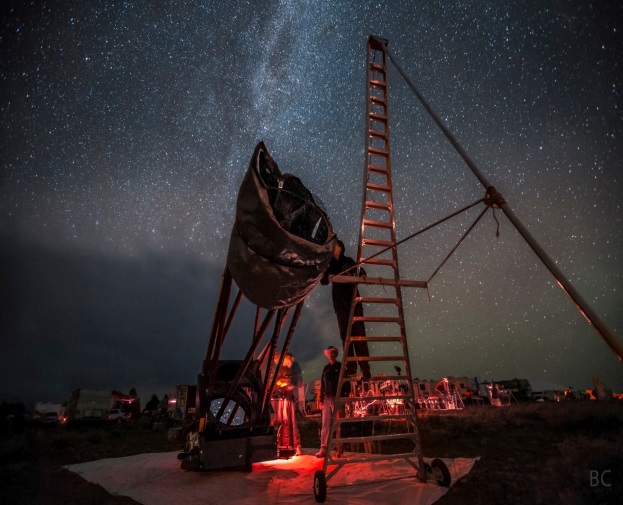 This past winter in New England it seemed that spring would never come. After endless days of braving winter winds and shoveling through mountains of snow, I was ecstatic for the first hints of warm weather. Not only does springtime signal the end of boots and mittens but also the beginning of outdoor activities, such as picnics, bike rides, and, yes, star parties.
Although there's nothing like spending time alone with the night sky, there's also nothing like spending time with others who love it as much as you do. Are you thinking of upgrading your telescope to a bigger model, or taking up astrophotography? At a star party, there's a chance another party goer might have that equipment and let you try it out. Are you new to the game? Then attend a daytime lecture on telescope making, or learn the sky's layout from a knowledgeable enthusiast. In addition to superb observing conditions, star parties offer a fun, respectful, and safe atmosphere for stargazing. Bring your family, share your knowledge, and inspire others to turn their gazes toward the sky.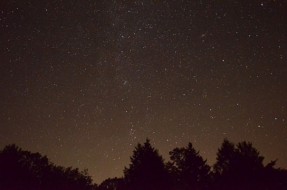 No matter where you live, there's sure to be a gathering near you. If you're in New England, consider attending Stellafane, one of the country's biggest and best star parties, as well as the birthplace of amateur telescope making. If you can't make this one, don't worry — there's plenty more! Find more information on events at NASA's Night Sky Network and our own Events Calendar. (Note to club officers: make sure your event is listed and up to date!)
Exploring the final frontier is not just for astronauts and satellites; it's for us and our telescopes too. So find your nearest star party, breathe the fresh air, and revel in the cosmos.
Happy gazing.
Selected North American Star Parties in 2015

Event
Location
Dates
RTMC Astronomy Expo
Riverside, CA
May 21-25
Cherry Springs Star Party
Coudersport, PA
June 11-14
Grand Canyon Star Party
Grand Canyon, AZ
June 13-20
Golden State Star Party 
Bieber, CA
July 15-19
Mason-Dixon Star Party
York, PA
July 15-19
Table Mountain Star Party
Oroville, WA
Aug. 11-15
Oregon Star Party
Indian Trail Spring, OR
Aug. 11-16
Stellafane Convention
Springfield, VT
Aug. 13-16
StarFest
Ayton, ON (Canada)
Aug. 13-16
Okie-Tex Star Party
Kenton, OK
Sep. 12-20
Astronomy Day (autumn)
Everywhere!
Sep. 19
Peach State Star Gaze
Sharon, GA
Oct. 11-18
Chiefland Star Party
Chiefland, FL
Nov. 9-15