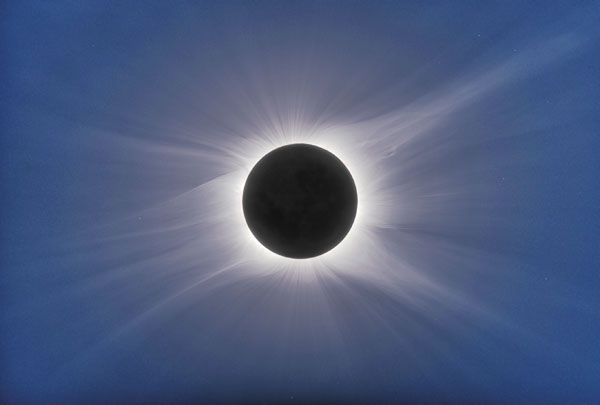 In our ramp up to the August 21st total solar eclipse, we've told you about the 10 best places to go for the eclipse based on historic weather conditions. We've given you suggestions about last-minute camping plans. Now we bring you total eclipse events happening across the country, courtesy of our astronomy events page.
Oregon       
Solar Eclipse Experience in Madras, Oregon
Madras, Oregon, will experience two minutes of totality, and Lowell Observatory staff will be at the Madras High School Football Field and Performing Arts Center to guide you throughout the event. For $20 you'll receive a pair of solar glasses, access to a water station, food and beverage concessions, science demonstrations, renowned astronomer talks, and safe-viewing instructions.
Idaho
Arco's Rockin' Country Outdoors
For $100, you can have access to a campsite and admission for up to 4 people for 4 days and 3 nights in Arco, Idaho. Includes daily live music and ATV/motorcycle events.
Missouri
Darkening of the Sun Festival
Less than an hour southwest of St. Louis, this solar eclipse celebration is bound to be a special experience. There will be Native American art, vendors, and music sanctioned by the Northern Cherokee Nation. There are both camping and day pass options, and a portion of the proceeds from the event will be donated to Black Hills Unity, The Covering House, and the Northern Cherokee Nation.
Illinois
2017 Total Eclipse at Touch of Nature
Carbondale is the closest city to the point of totality's longest duration. Touch of Nature offers eclipse and outdoor educational programs on Saturday and Sunday as well as eclipse-viewing locations on Monday. They even have a live-streaming weather contingency plan. Packages include meals, activities, and lodging.
Eclipse Park/Picnic/View @ Carbondale, IL School
If you already have your accommodations sorted out, the Park, Picnic & View pass at Brehm Preparatory School might be for you. They have handicap accessible areas and local shuttle services available to Southern Illinois University. It's only two miles east of downtown Carbondale with restaurants, shopping, and more.
Kentucky
Total Solar Eclipse Viewing Party
The Simpson County Tourism Commission is sponsoring a Total Solar Eclipse Viewing party at the Franklin Drive-In in Franklin, Kentucky. Admission is $5 per car, and you can rent another spot to set up any equipment. The event will be narrated by Tom Mason, the telescope operator at Mt. Wilson Observatory in Pasadena, California.
Eclipse Dinner Party
Here's a unique post-viewing opportunity: a dinner party and happy hour. Also sponsored by the Simpson County Tourism Commission, it's an opportunity to share your experience and photos as well as enjoy a delicious dinner. Reservations may be requested.
South Carolina
Total Eclipse Weekend Columbia
Columbia, South Carolina, is scheduling loads of events for the long weekend before the eclipse. Confirmed events include a midday Columbia Fireflies baseball game, astronomy activities and exhibits at the South Carolina State Museum, and a Sunday matinee of space-themed works by the S.C. Philharmonic.
An Eclipse for the Rest of Us
Not everyone will be in the path of totality – but that doesn't mean there aren't fun eclipse events happening near you.
California
Griffith Observatory Public Partial Eclipse
From 9:05 a.m. to 11:44 a.m., PDT join Griffith Observatory for a public viewing event of the partial eclipse of the Sun. Weather permitting, there will be solar telescopes facilitated by Observatory staff and other safe viewing opportunities. Best of all, public admission is free. 
Virginia
Total Solar Eclipse Viewing Event
If you can't make it to the path of totality, why not watch the eclipse with NASA? NASA Wallops Flight Facility Visitor will have eclipse glasses and will participate in the Eclipse megacast ­­— so even if the weather has other ideas, you'll still have a view of the Total Solar Eclipse. There will also be solar-themed movies, activities, and crafts.
Know of another cool astronomy event coming up? Submit your event here (site registration required).
See all of our eclipse resources in our 2017 solar eclipse portal.