The appropriately named Stella Kafka will be the newest in a series of esteemed directors of the American Association of Variable Star Observers.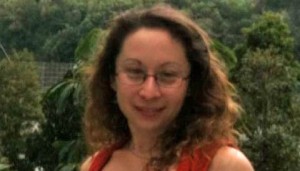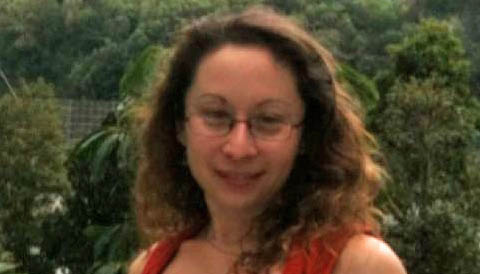 The  astronomers of the American Association of Variable Star Observers (AAVSO) watch the sky every night, currently adding brightness measurements at a rate of about a million per year. Here at Sky & Telescope, AAVSO has long been our go-to resource for the latest on novae, supernovae, and more. And professional astronomers turn to the database — stuffed with more than 26 million observations covering a century of activity — to track variable stars, exoplanets, and even dark energy.
Now, as current director Arne Henden retires, the organization announces new leadership: Stella Kafka (currently at the Carnegie Institution of Washington) will step up to the plate in February 2015. Kafka promises to expand the AAVSO, both in membership and in productivity, amidst a rapidly changing environment.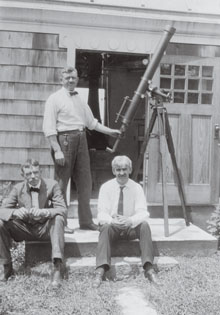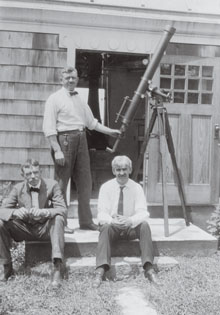 The organization just celebrated its 100th anniversary three years ago, commemorating a century's worth of work from amateur astronomers around the globe. The organization's accomplishments are made tangible when you see in person the 470,504 data points (100 years' worth of observations) marking the explosive behavior of famous variable star SS Cygni. The printout rings the AAVSO's large meeting room and serves as a reminder of the organization's history.
But even amidst the centennial, it was clear that changes were afoot. Technology such as CCD cameras has changed the way variable star observers do business (though AAVSO still encourages eyeball estimates of stars' brightnesses for consistency with older observations). And the planned Large Synoptic Survey Telescope will make more brightness measurements in a night than AAVSO conducted in a century — providing exciting opportunities for amateur follow-up. As Kafka takes on the directorship, she is keenly aware of moving AAVSO into the future.
PRESS RELEASE: The American Association of Variable Star Observers (AAVSO) Announces its Next Director
Citizen science. Crowdsourcing. Data mining. The talk of Wall Street, Silicon Valley, and universities worldwide, these activities were pioneered by a 103-year-old network of astronomy enthusiasts. That organization, the American Association of Variable Star Observers (AAVSO), "is providing key pieces" to the biggest puzzles in astronomy, says educator and researcher Styliani (Stella) Kafka, who will become the organization's sixth director next February. According to Dr. Kafka, "variable stars are front and center" when it comes to finding new solar systems or to measuring the "dark energy" that powers the universe's expansion. . . .
---
Inspired to join the ranks of AAVSO? You'll find our Pocket Sky Atlas to be an essential guide.