Two astronomers have discovered a temporary mini-moon captured by Earth.
When no one was looking, Earth took on a brand new moon. Known as 2020 CD3, it was discovered on February 15th by Catalina Sky Survey (CSS) astronomers Kacper Wierzchos and Teddy Pruyne. At the time, the object was a 20th-magnitude pinpoint 300,000 kilometers from Earth in Virgo. Combining brightness and distance information, astronomers estimated the asteroid's diameter at 6 to 12 feet (2 to 3.5 meters) across, or about as wide as an elephant is tall.
Follow-up observations from one of the Catalina survey's telescopes on top of Mt. Lemmon, as well as additional measurements from observatories in the U.S. and Europe, soon revealed that the space rock wasn't orbiting the Sun. Instead, it's circling Earth, though only temporarily. Working the orbit backwards, astronomers concluded that Earth's gravity had snared the object sometime in 2016 or 2017, making it a temporary mini-moon.
Before its capture, the object likely moved slowly relative to Earth and orbited only slightly farther from the Sun, both factors that assisted in its capture. The asteroid went undetected for so long because it's tiny — and therefore faint — and it orbits our planet in meandering loops of varying eccentricity and inclination.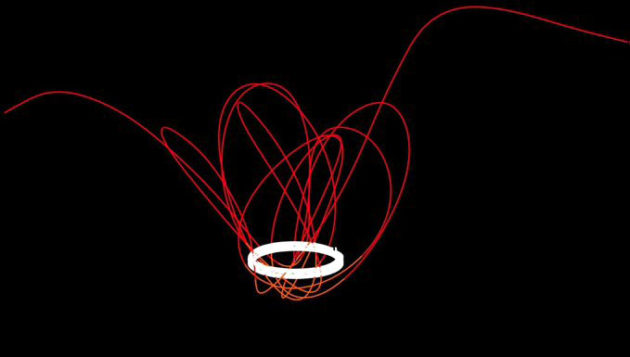 For the moment, Earth and Mars are tied at two moons apiece, but our sojourn with 2020 CD3 will be brief. Earth will likely ease the space boulder back into its default solar orbit sometime this April and return to its monogamous lifestyle.
Early in the discovery phase, there was talk that 2020 CD3 could potentially be a discarded rocket booster, but careful analysis of the orbital data and spectra revealed a distinguishing feature: the mini-moon was little affected by solar radiation pressure, the force exerted by sunlight on objects in space. This indicates a dense, compact object like a rocky asteroid instead of a more cavernous hunk of space junk.
As with any Earth-approaching asteroid, there's always a small probability that it can come back to bite us — but that won't happen this time around. As the mini-moon eases out of the Earth-Moon system over the next two months and resumes an orbit around the Sun, there's no danger of a collision.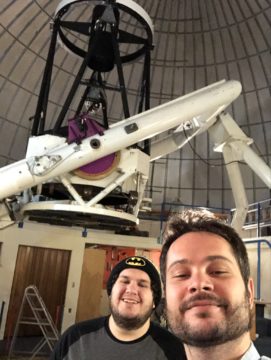 An analysis from the Jet Propulsion Laboratory's Sentry project indicates about a 3% probability of an impact within the next century. More observations to refine the object's orbit will likely whittle down the impact threat considerably, as often happens with Earth-approaching asteroids.
What the future will bring for 2020 CD3 is anyone's guess. Possibilities include additional re-captures and ejections, or even an impact. Should it collide with Earth, we'll be spared. Objects its size typically fragment when they strike the atmosphere. At worst, it would land as a small meteorite.
2020 CD3 isn't Earth's first mini-moon. In 2006, Catalina Sky Survey astronomer Eric Christensen discovered 2006 RH120, which also strayed near Earth. Like the current mini-moon, it was captured by Earth's gravity and dawdled in our neighborhood for about a year before getting the boot.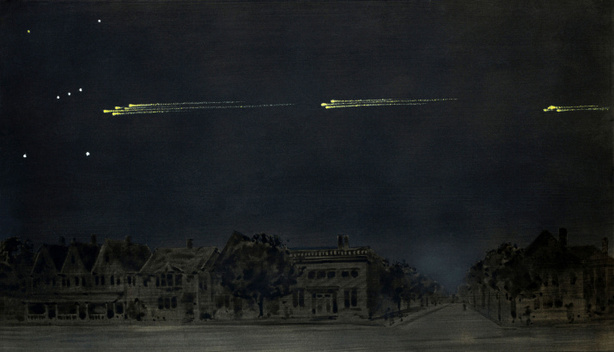 Both 2006 RH120 and 2020 CD3 likely represent only a small fraction of the parade of captured-and-released mini-moons that have waltzed with Earth since our planet's youth. Some astronomers suspect that the extraordinary meteor display of February 9, 1913, which featured a slow procession of fireballs visible from Saskatchewan to Bermuda, may have been caused by the breakup of a former mini-moon.
Further study of the two known mini-moons will hopefully point us to more. Perhaps by the time the next one drifts our way, we'll be able to target it with a dedicated space mission to gather in-situ measurements and rock samples. After all, you don't have to travel far to get there.
On the lighter side, amateur astronomer David Branchflower (@DavidBflower) conducted a recent survey asking people to vote for their favorite nickname for the object. 464 people participated and picked "Mini-Moo" as their favorite with "Moon 2" a distant second.
2020 CD3 is fading rapidly (now 23rd magnitude) as it inches across Boötes this month. On March 11–12, the waning gibbous moon, or should I say Moon 1, will join its sibling in a distant conjunction about 40° to the south in Virgo. Earth's recently christened natural satellite may not be bright enough to dazzle the eyes or inspire romantic poetry, but we can at least look up for the moment and imagine two moons wheeling around up there. Do it soon though!