Whether cloudy skies or airfare prevent you from seeing the total solar eclipse on July 2nd, you can still see totality via one of the multiple webcasts we compile here.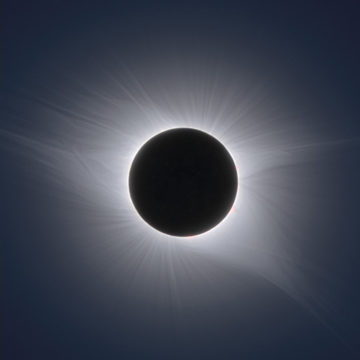 There's nothing like seeing a total solar eclipse in person. It's a full sensory experience, from the chill in the air to the sounds (or sudden quiet) of animals reacting to unexpected darkness. Even normal daylight takes on a silvery quality as the eclipse progresses. Then there's the experience of totality itself — witnessing the black hole that appears where the Sun ought to be, surrounded by its white halo that's normally hidden from view.
But we can't all be so lucky, at least not every time. The total solar eclipse on July 2, 2019, will pass over the South Pacific, Chile, and Argentina — a long way to go if you're not from that part of the world. Fortunately, the internet's got our respective backs: There are multiple livestreams offering views of totality. Here's a selection that ought to offer quality views.
Live Feeds of Totality on July 2, 2019