International Observe the Moon Night is here! Let's celebrate our closest celestial neighbor on Saturday, September 26th.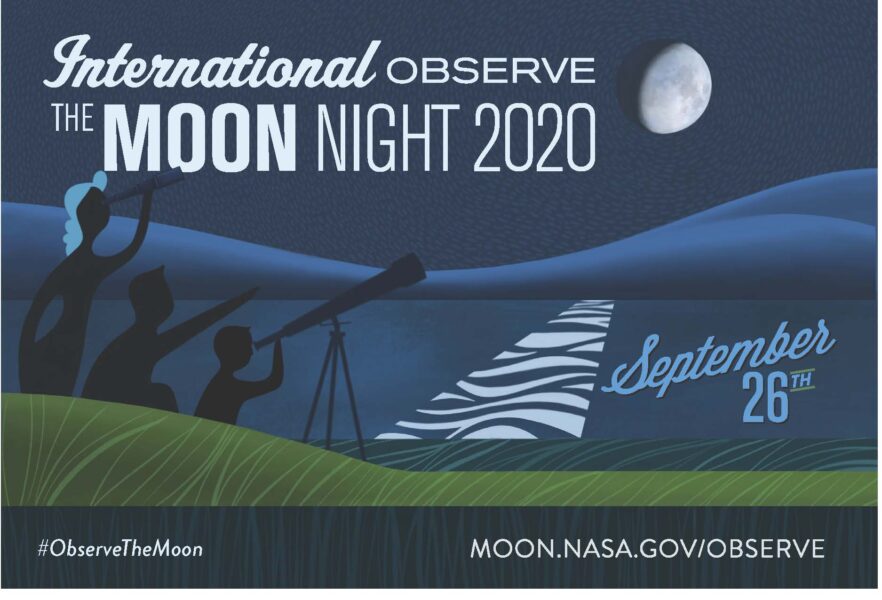 Get ready to admire our Moon! Saturday September 26th is International Observe the Moon Night. This event, which debuted in 2010, is very much the thrust of the Lunar Reconnaissance Orbiter and Lunar Crater Observation and Sensing Satellite mission teams. It's also sponsored by other NASA institutes dedicated to increasing our understanding of and appreciation for the Moon, such as the Lunar and Planetary Institute, the Planetary Science Institute, NASA's Solar System Exploration Research Virtual Institute, and several others. Their collective aim is to get people inspired by our closest cosmic neighbor, and to instill both a sense of awe in the Moon and a desire to learn more about its history and science.
On Saturday September 26th the Moon will be waxing gibbous, a couple of days past first quarter. With our interactive tool, you can check the phases of the Moon for any day for 4000 BC to AD 8000. Try it for this Saturday.
Observe the (Just-past) First-Quarter Moon
Why a first-quarter Moon? There are several practical reasons for this: To begin with, the Moon at first quarter is high enough already in the late afternoon or evening sky, and in the fall, it's sufficiently dark for observing (which means younger observers won't have to miss their bedtimes).
Another — very good, I might add — reason to schedule this for a quarter Moon is that surface features are so much more exciting, especially during dusk-time observing when shadows are long. This Saturday's waxing gibbous Moon is perfect for observing craters, valleys, and ridges, especially near the terminator where you see these features in dramatic chiaroscuro.
The best thing about the Moon is that to enjoy it you need do nothing else than step outside and look up. Even in urban environments, you can see detail on the Moon's surface. If you have binoculars, take them with you. You'll start to see startling details of the craters and ridges. Have a telescope? It'll bring these features into sharp relief.
Online Moongazing Events
With the pandemic, public Moon-gazing gatherings have been canceled, but there are online resources for you to explore. Several organizations are planning webcasts, such as Gianluca Masi's Virtual Telescope Project live-streaming event, which will feature the historic skyline of Rome starting at 19:00 UT (3 p.m. EDT, 12 p.m. PDT) on September 26th.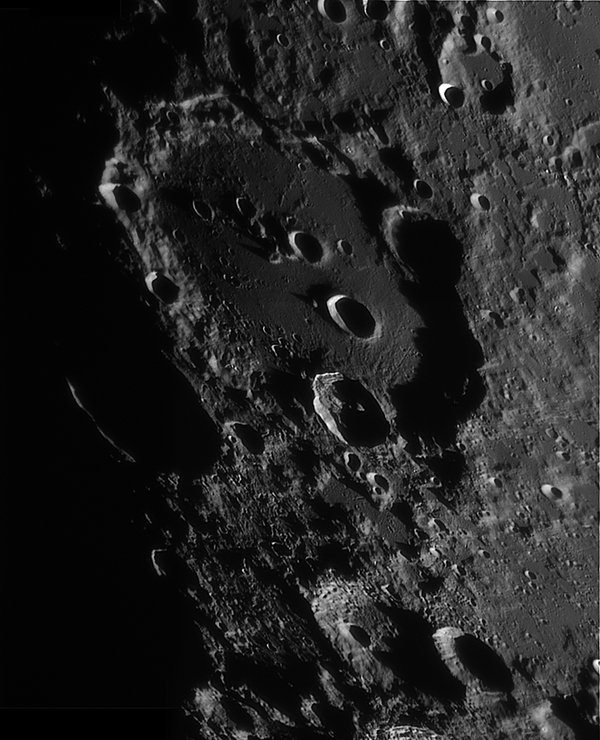 Lowell Observatory is also hosting a panel discussion on Robert Burnham, Jr., author of the famed Burnham's Celestial Handbook, followed by live views of the Moon and a guided tour its surface. Be sure to tune in by 8:30 p.m. EDT (6:30 p.m. MST).
And of course, NASA, whose brainchild International Observe the Moon Night is, has multiple sources to go to. Visit the event's homepage, highlighting the multiple locations on Earth where people are participating (mostly individually), and read an overview of the event itself. NASA's Goddard Space Flight Center is inviting everyone to join them on Saturday from 7 p.m. to 8 p.m. EDT for videos on the Moon and a Q&A session with scientists and engineers.
No matter how you choose to view the Moon, do stop a moment on Saturday evening to pay tribute to our very own rocky satellite. Allow yourself to be moonstruck.
This Saturday was also supposed to be Fall Astronomy Day. Normally we'd point you to your local astronomy clubs, science museums, or planetariums for the myriad activities typically associated with this event. But in the midst of this global pandemic, most everything is canceled.
But, just because Astronomy Day is largely canceled it doesn't mean astronomy is canceled. There's plenty you can do nevertheless. Head over to our stargazing basics page to find fun activities you can share with your family. You can make a planisphere, or star wheel, from scratch and use it to see what's up in the sky when. Or learn how people could tell the time way before we had watches and clocks with a simple sundial. You can also celebrate Astronomy Day at home by learning about all the different types of objects you can look for in the sky — maybe you can use your star wheel to locate some of them. Mainly, have fun exploring all things astronomical.
In the meantime, here's to a more stellar outlook for next year — we hope to see you all out there in 2021, celebrating and enjoying Spring Astronomy Day on May 15th, Fall Astronomy Day on October 9th, and admiring the Moon on International Observe the Moon Night on October 16th.
---
---