NASA's Lucy mission now has a new first target of opportunity, a main-belt asteroid it will visit this November.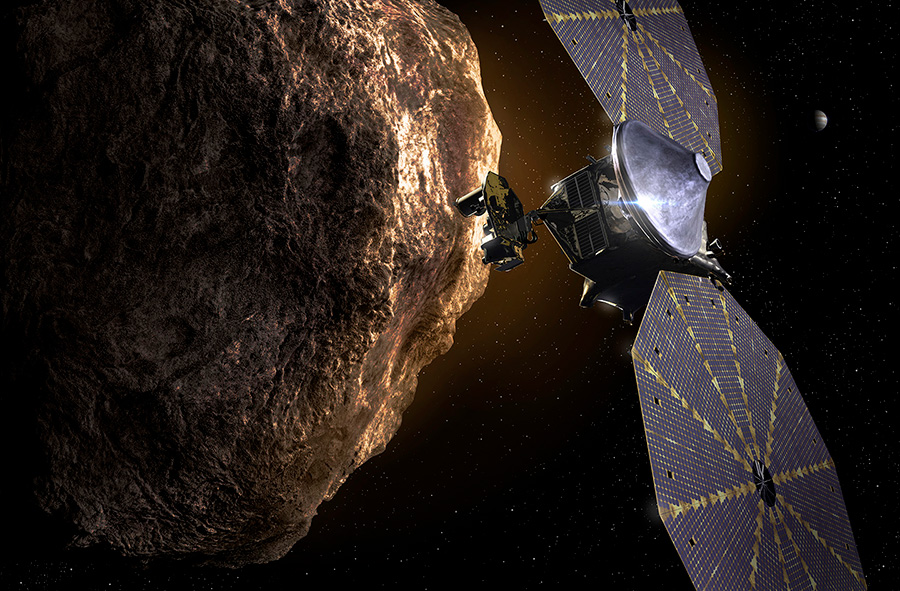 Add another target to Lucy's already record-breaking list of worlds to visit. The Southwest Research Institute announced this week that NASA's Lucy mission will make a close flyby pass near a main belt asteroid later this year. The rendezvous just outside of the orbit of Mars will give the team a chance to put the spacecraft's asteroid-tracking navigation system to the test.
"Lucy will be the first flyby mission to employ an innovative and complex system to automatically track the asteroid during the encounter," says Hal Levison (Southwest Research Institute) in a recent press release. "The novel terminal tracking system will allow the spacecraft to take many more images of the target."
In the past, spacecraft had to simply point and scan the area where an asteroid was expected to be, and oftentimes a majority of pictures would simply come back blank. But with its enhanced capabilities, Lucy can instead autonomously find, track, and image the asteroid.
The Addition
The new target was discovered more than two decades ago, on November 4, 1999, by the prolific Lincoln Near-Earth Asteroid Research (LINEAR) survey, in operation near Socorro New Mexico. The asteroid, technically designated 1999 VD57 (152830), now has the provisional name of Dinkinesh, the Ethiopian name for the Lucy hominin fossil that the mission was named after. (The name is still awaiting approval by the International Astronomical Union.)
At 700 meters (2,000 feet) across, Dinkinesh will be the smallest main-belt asteroid seen up close. It's a stony, S-type asteroid orbits the Sun once every 3.24 years. Its size is akin to 500-meter, near-Earth asteroid Bennu, which NASA's Osiris-Rex mission left in 2021 following a long orbital stay and sample collection.
Lucy's flyby will occur on November 1, 2023.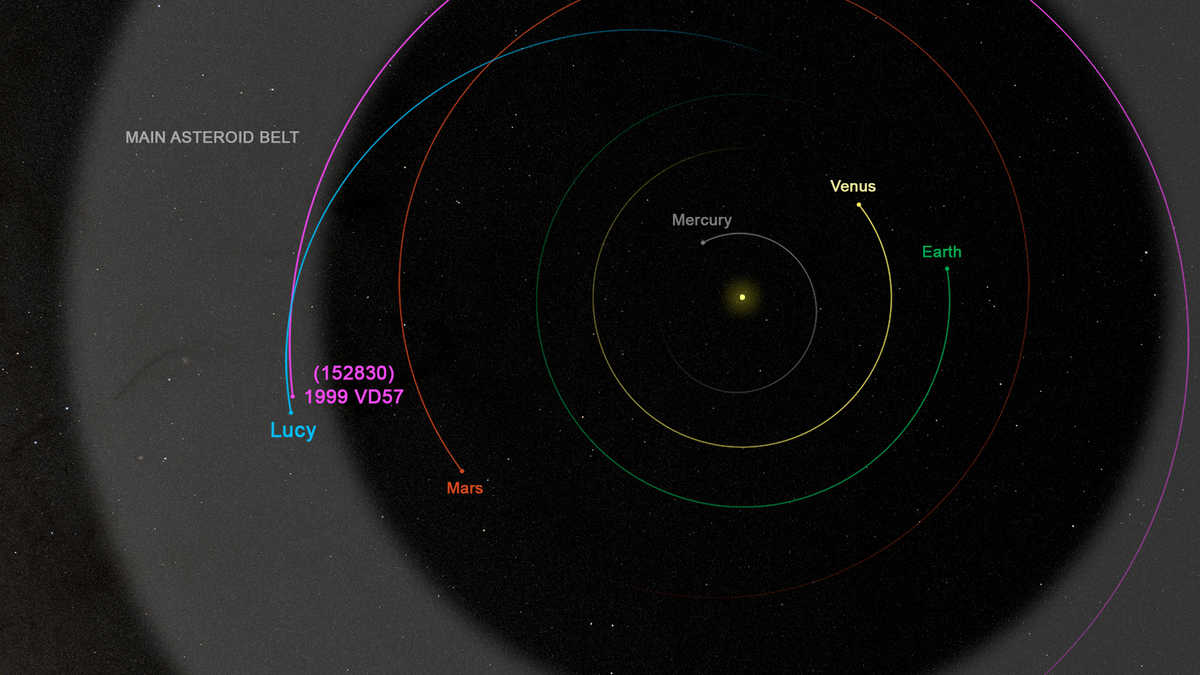 Mission scientist Raphael Marschall (Nice Observatory, France) originally selected 500,000 asteroids with well-known orbits to see if any could be of potential interest to the mission. Dinkinesh stood out from the pack: Lucy's original path would take it within 64,000 kilometers (40,000 miles) — three times closer than it comes to any other asteroid in the belt. And it turns out that, with just a slight adjustment, Lucy can fly just 450 kilometers from the asteroid with no major impacts to future targeted flybys.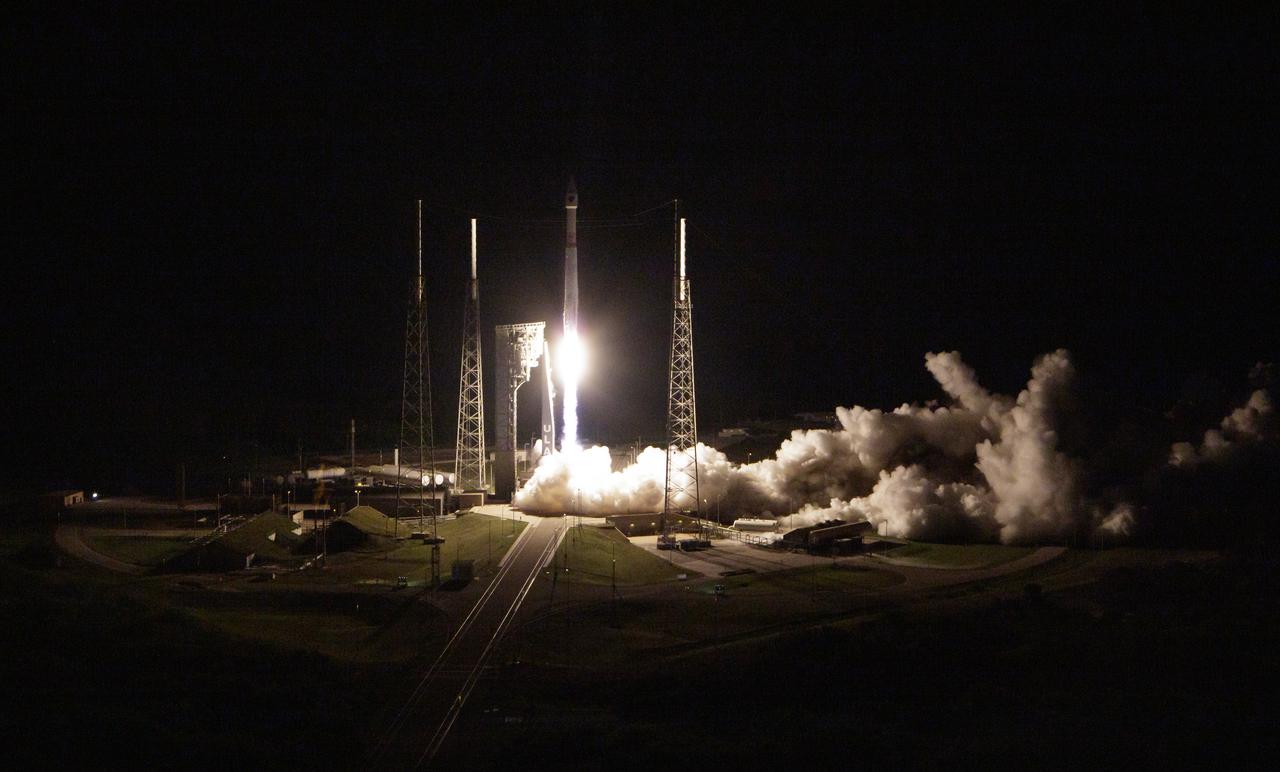 Launched on October 16, 2021 from Cape Canaveral Space Force Station atop an Atlas V rocket, Lucy carried out an Earth flyby on October 16 2022. That maneuver helped send the mission toward the main asteroid belt and, beyond that, to the leading and trailing Trojan asteroid swarms around Jupiter in its orbit.
Lucy suffered from a stuck solar panel shortly after launch, but it's now generating enough power to continue with the mission. The current status, as assessed by NASA engineers, is that one of the twin circular panels is currently between 350 degrees and 357 degrees.
Over the next 12 years, Lucy will visit two main-belt asteroids and eight Trojans, including the moonlet 15094 Polymele discovered by professional and amateur astronomers during a stellar occultation.
Next up, Lucy will carry out a set of course corrections in May that will put it on track for the November flyby. Next year, Lucy will again fly by Earth in December, ahead of its next planned flyby past asteroid 52246 Donaldjohanson in 2025.
Like NASA's New Horizons, and JAXA's Hayabusa 2, Lucy is showcasing our newfound capabilities to discover mission targets even after launch. This enables controllers and researchers to get the most "bang of the buck" from spacecraft already out in the solar system and available for use.
---