Readers share their experiences of the October 23, 2014 partial solar eclipse.
I hope everyone enjoyed the late afternoon/early evening show yesterday. Did you see AR 2192, the giant sunspot group? If not, break out the eye protection again — it's moving quickly across the Sun's disk and you don't want to miss it. This was the last eclipse opportunity for awhile for those of us in the United States (already planning my western desert viewing for the total solar eclipse in 2017!); that might explain the explosion of photos in my twitter feed yesterday evening.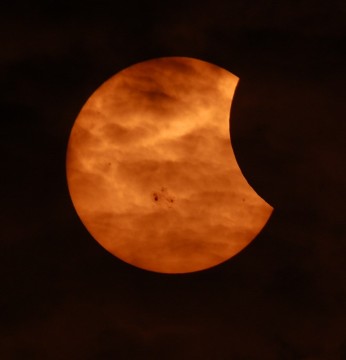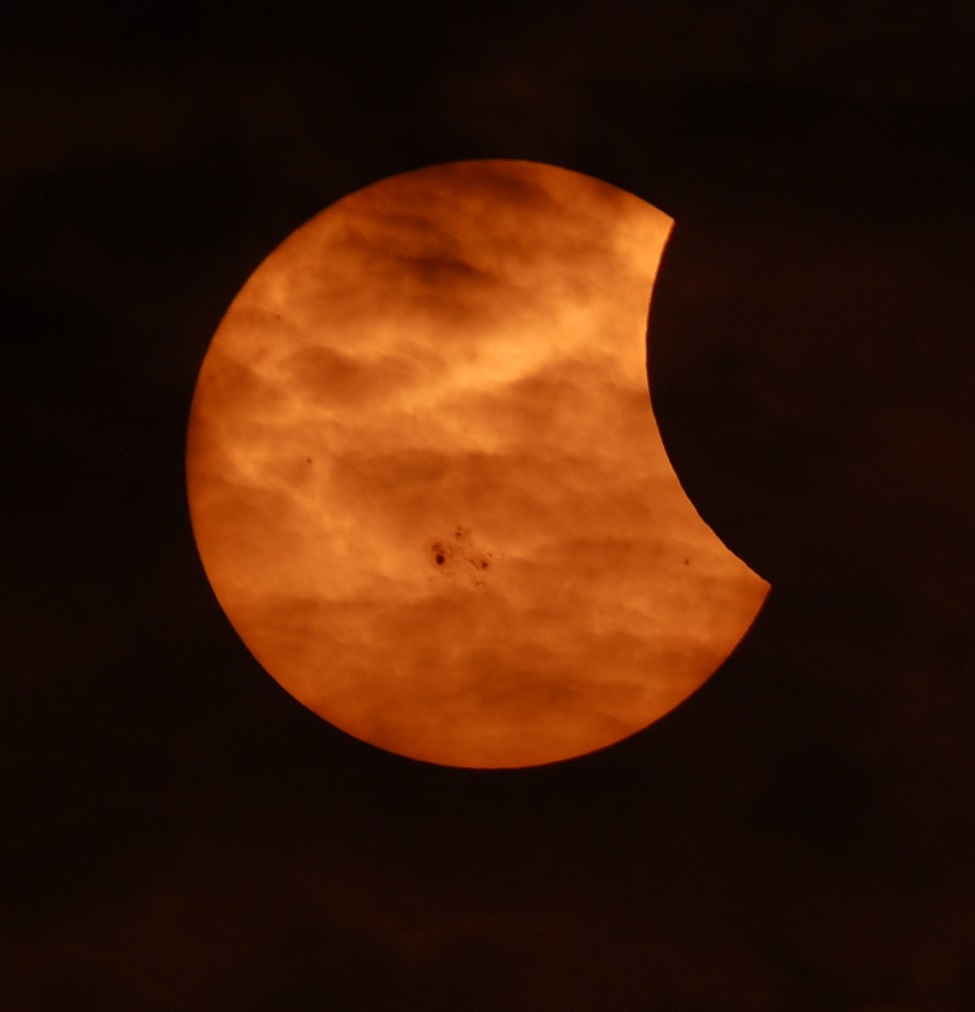 As Greg Penner's photo demonstrates, clouds aren't always a problem when it comes to viewing solar events (even the sunspots are visible in the image he captured at 5:26 CDT). The skies were clear in Rancho Cucamonga, California, as evidenced by the image taken by Alson Wong at almost the same time. And Michael D. Radenich shows us what the scene looked like for most of the viewers in the central region of North America: a setting Sun with a nice bite taken out of it courtesy of the Moon.
My pick for "best use of old technology" goes to Sarah Ballard and Woody Sullivan at the University of Washington. Using an old Sloan Digital Sky Survey (SDSS) plate, they projected 640 images of the eclipse — simultaneously.
If you'd like to share your photos of the partial solar eclipse with S&T, feel free to submit them to our online gallery and view additional photos as they come in.