The Daniel K. Inouye Solar Telescope shows some stunning detail on the Sun, including sunspots, fibrils, granules, and other solar textures.
The National Science Foundation's Daniel K. Inouye Solar Telescope has returned some stunning close-up images of the Sun, including sunspots, fibriles, granules, and all sorts of other solar textures. The eight images below, taken by the Visible-Broadband Imager, are just a preview for the research being done with the new facility.
The Inouye solar telescope, part of Haleakalā Observatory on Maui, Hawai'i, just completed its first year of commissioning science observations in February. During this period, scientists test out and calibrate the instruments while also conducting valuable science. It was operating with only three of its five instruments, though; the fourth was only recently installed, and the fifth should be integrated next year.
The images below capture details in the visible surface of the Sun, known as the photosphere, as well as the hotter chromosphere above it. Convection cells in the boiling plasma — in which hot plasma bubbles up, cools, and sinks again — are visible on the visible surface as granules. Dark strings called fibrils come from magnetic fields that accumulate like a bunches of uncooked spaghetti in the chromosphere.
Sunspots are also visible, with dark centers known as umbras and surrounding brighter areas called penumbras. In sunspots, the magnetic field is strong enough to inhibit gas motions so that the gas actually cools, which is why it appears darker (even though sunspots are still quite hot). Sometimes, almost-spots form, with magnetic fields not quite strong enough to calm gaseous motions; these are called pores.
Fine Structure on the Sun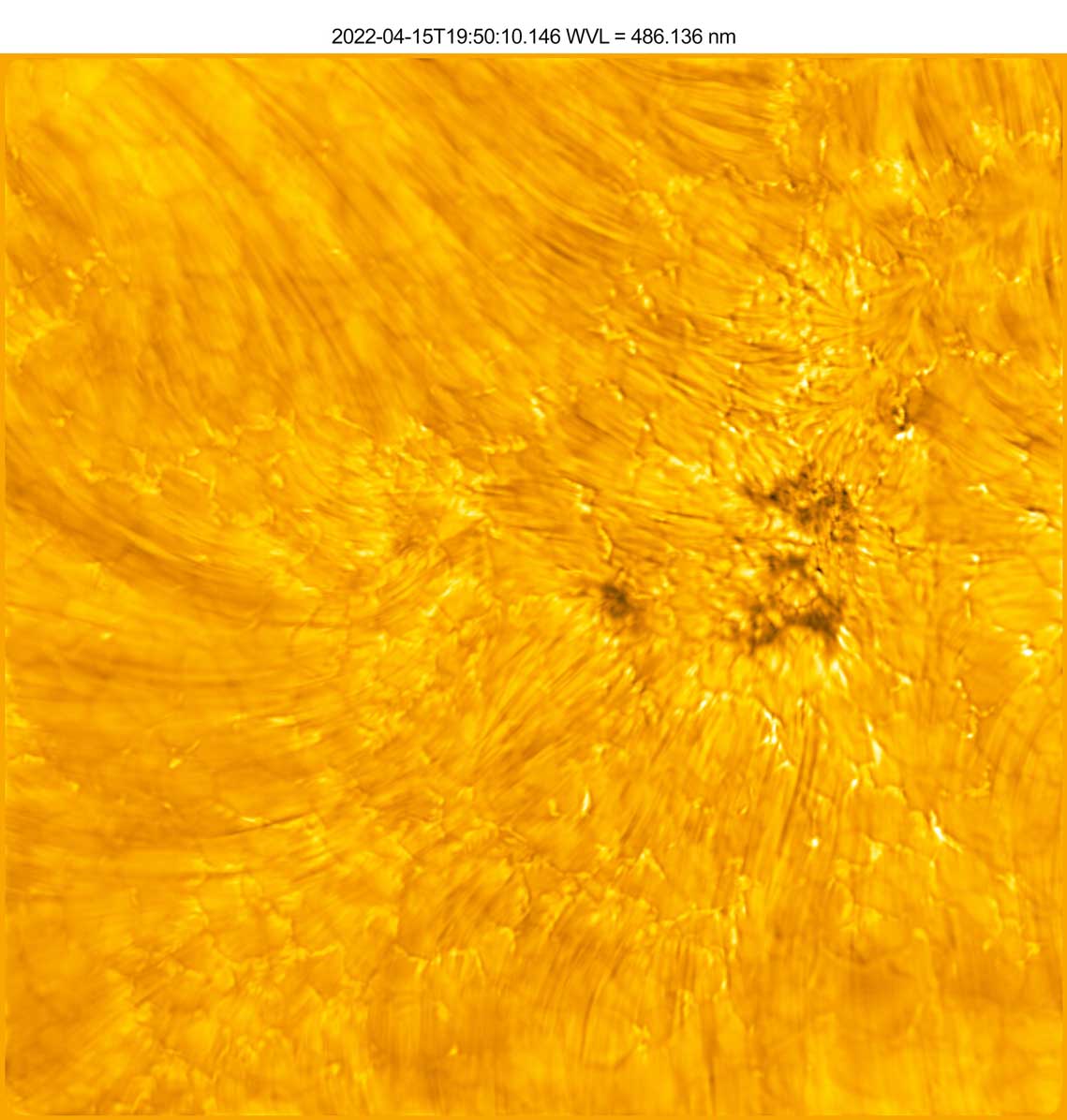 Fibrils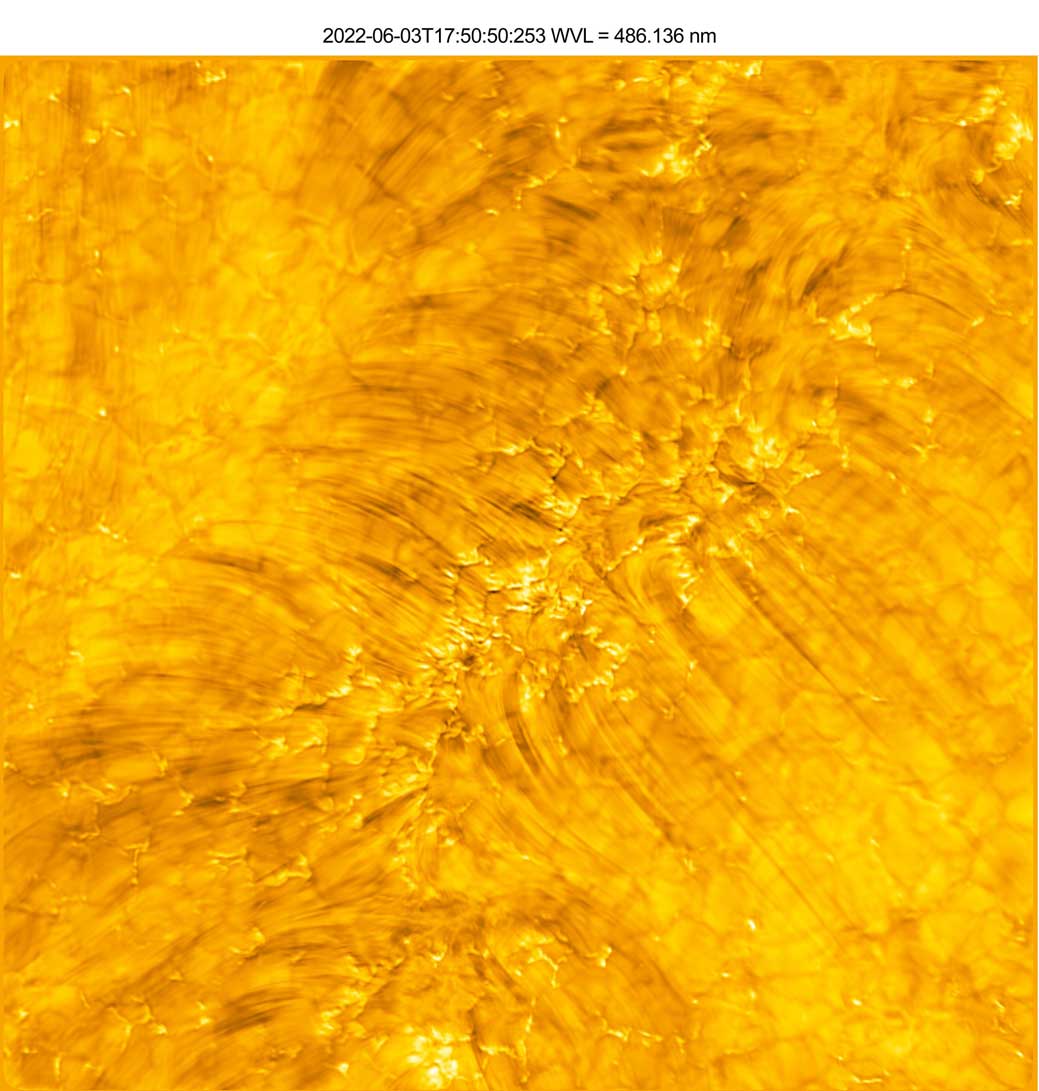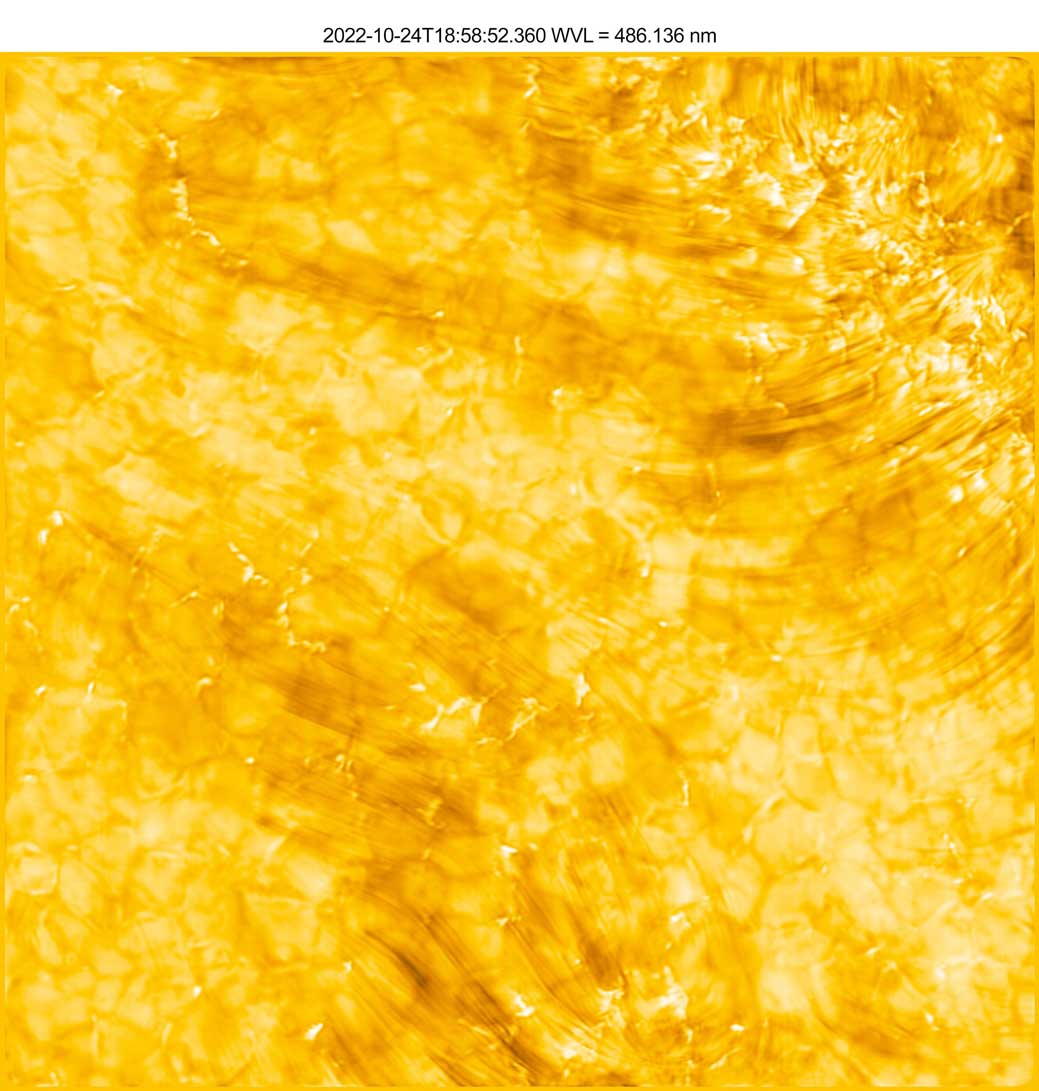 Granules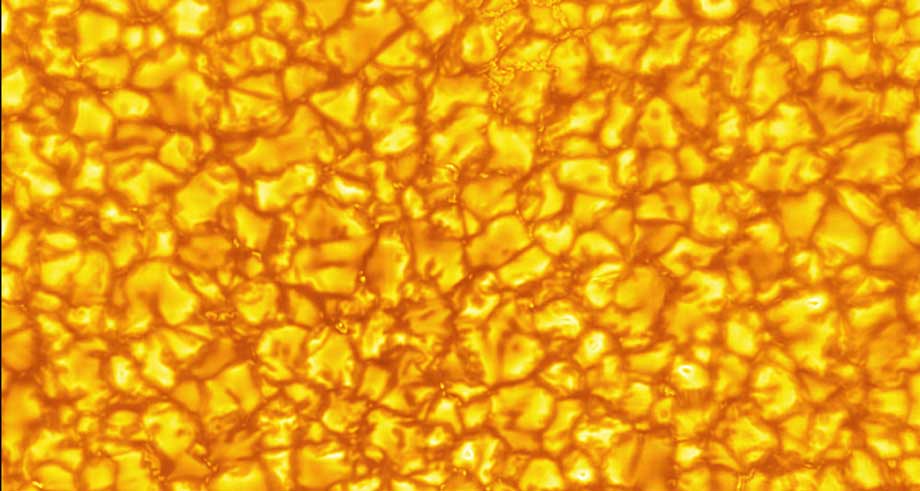 Sunspots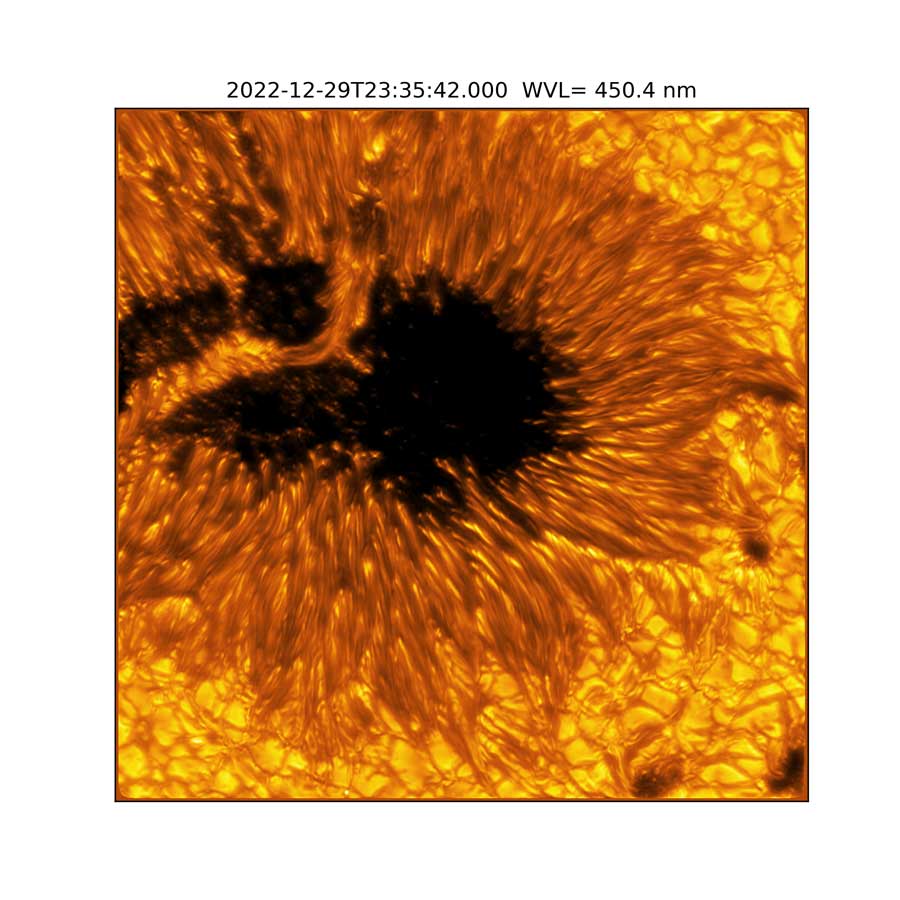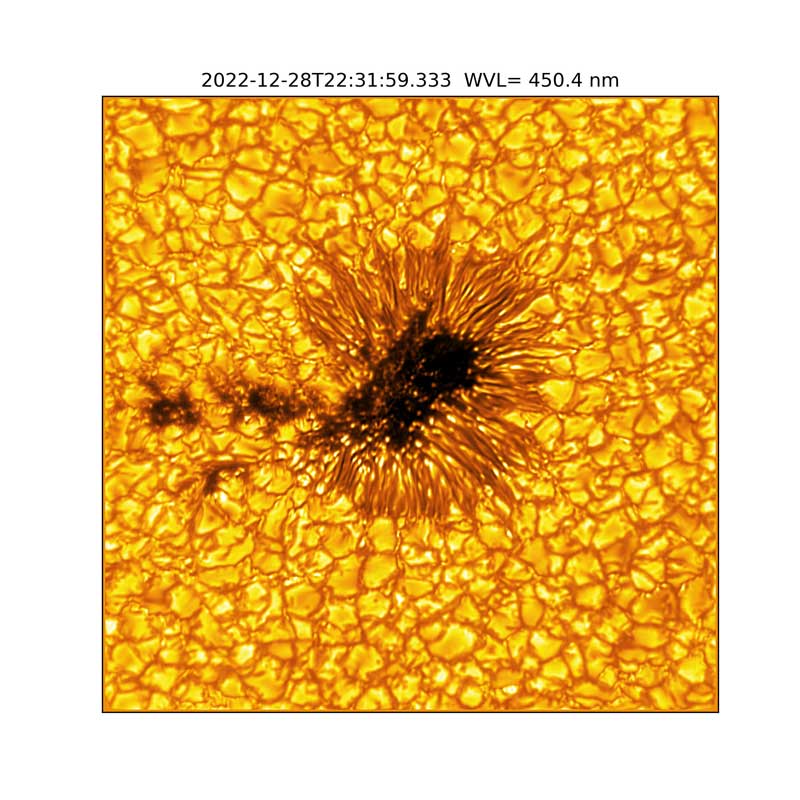 ---