Light pollution is insidious in today's world. This International Dark Sky Week, become inspired to see what you can do to raise awareness.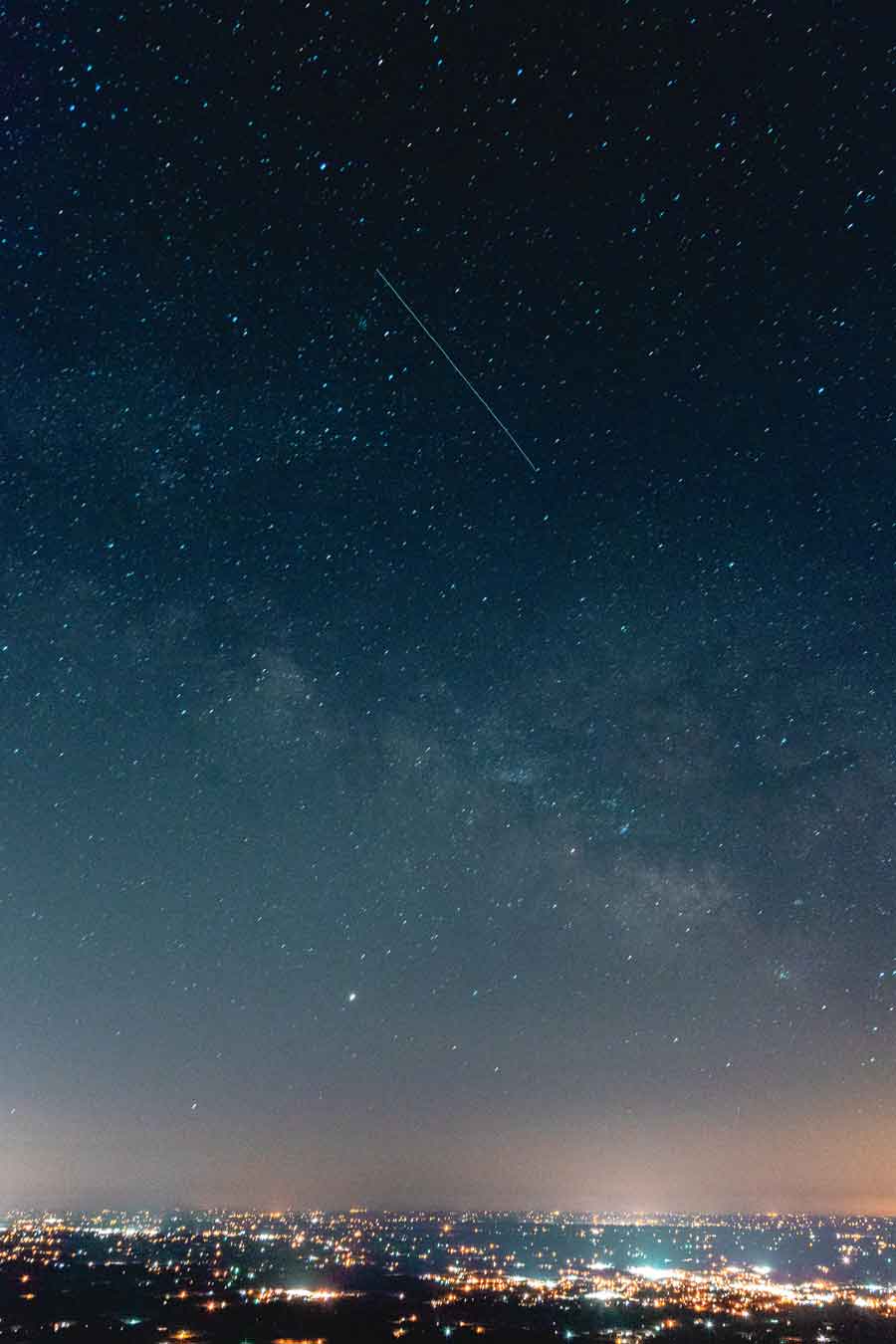 If you live in the United States or Europe, chances are you're among 99% of the population that experiences skyglow, the brightening of the night sky due to street and house lights. Skyglow — and other detrimental effects of light pollution — hides the Milky Way from 60% of Europeans and a whopping 80% of Americans.
This state of affairs concerns the International Dark-Sky Association (IDA), an organization with a mission to excite us about all things astronomical, and in so doing raise our awareness of the detriments of light pollution. Light pollution doesn't only impede our enjoyment of the night skies — its effects are widespread, impacting humans' circadian rhythms and sleeping patterns, the habits of nocturnal creatures, even the growth patterns of trees.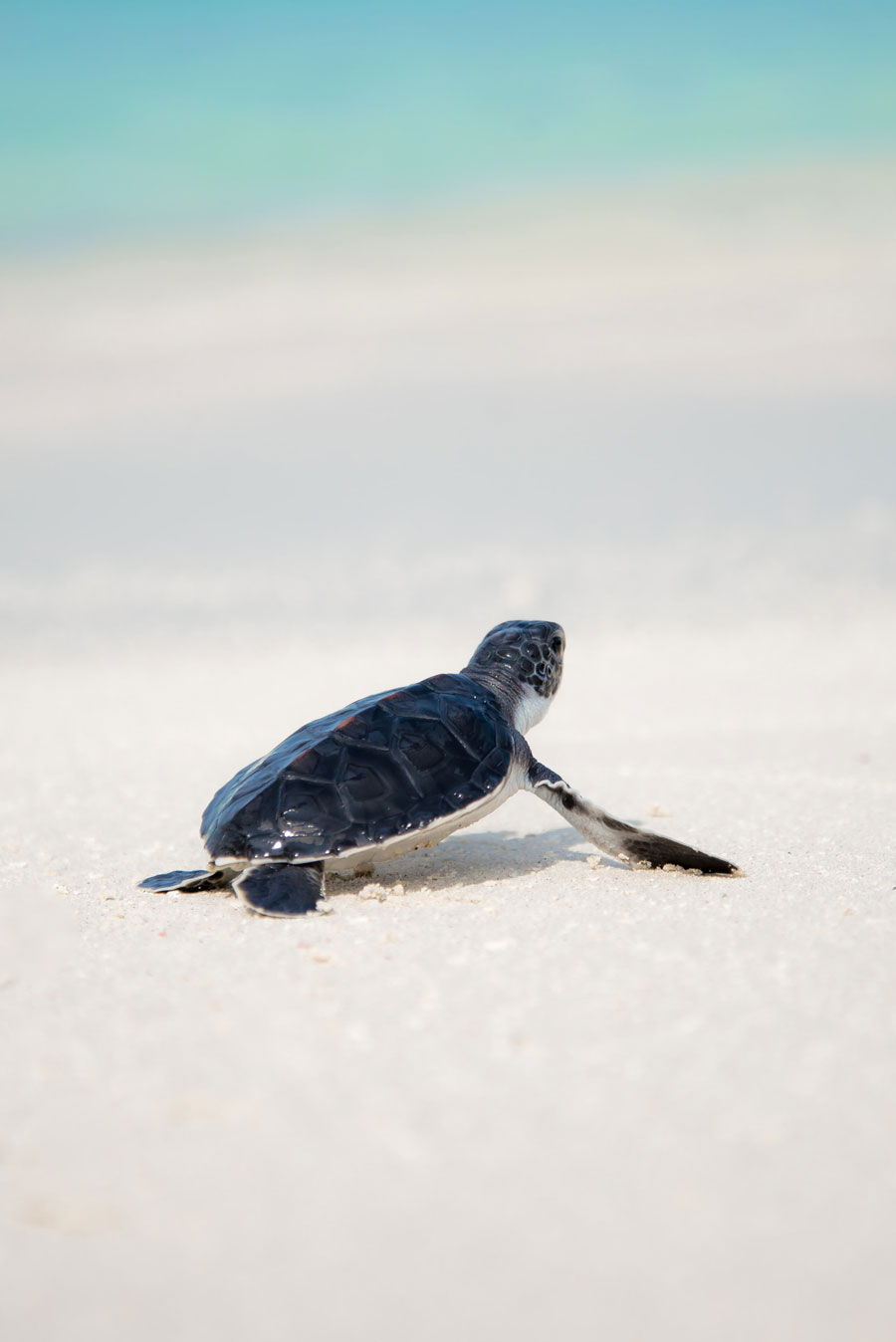 During International Dark Sky Week, the IDA redoubles its efforts to draw attention to light pollution. And you can participate, too!
Discover the Night
The week kicks off today, Monday April 5th, and culminates with the new Moon this coming weekend (April 11–12). The purpose is simple: to highlight the negative — and sometimes downright harmful — consequences of light pollution. But it's also a platform for fostering inspiration, to encourage seeking solutions, and ultimately, to celebrate the night.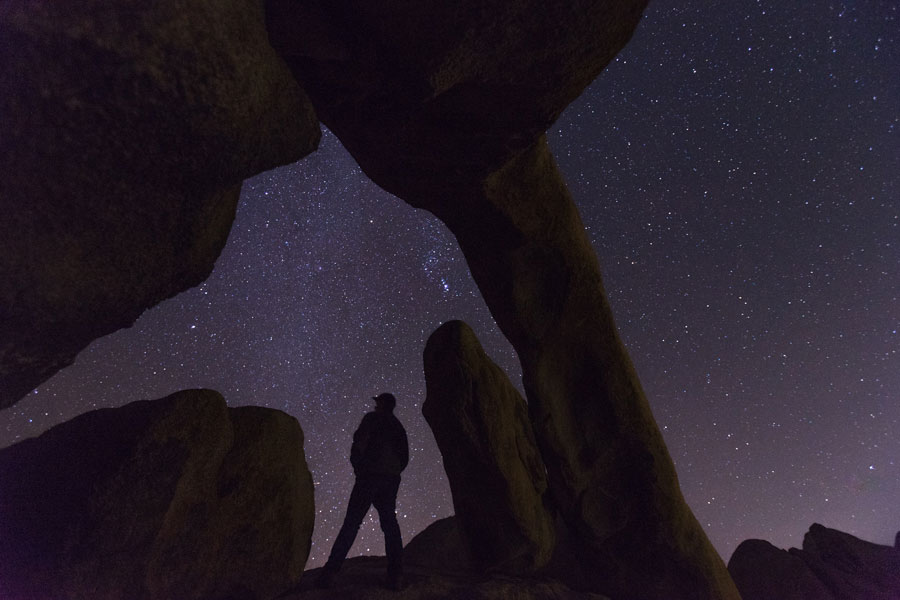 The International Dark Sky Week has been running since 2003, when then-high-school student Jennifer Barlow from Midlothian, Virginia, kickstarted the event. National Dark Sky Week, as it was then, has since ballooned into the international event celebrated around the world today, now coordinated by the IDA. This year, they're inviting you to Discover the Night . . . right where you live.
You can start by checking out this exciting list of virtual events taking place during the week and beyond. Experts sharing their knowledge on a variety of topics and virtual star parties are among the many inspiring activities the IDA has lined up for you.
In addition, the IDA are going all out on social media — their accounts are bursting with fun stuff. You can start by popping into their dedicated IDSW Facebook page to see what's going on this week. Follow their Instagram and Twitter feeds for more exciting and timely tidbits. (Don't forget to "Like" the IDA's regular Facebook page so you can keep up with their goings-on after IDSW as well.)
How Can You Participate?
Start by spreading the word on your own social media accounts! If you do, be sure to use the official event hashtags: #IDSW2021, #DiscovertheNight, and #DarkSkyWeek.
Do you have your own website? That would be a great place to blog about International Dark Sky Week, the IDA, and ongoing efforts to mitigate light pollution. Maybe you belong to an astronomy club or the like — you could offer to write an article for the society's newsletter.
Visit the IDA's Public Outreach website to find material such as brochures, infographics, and videos that you can share. Be proactive locally. You'll even find advice on how to approach a neighbor to discuss light trespass, unnecessary light that spills from your neighbor's property onto yours or even into your home. But remember: Always be polite. And do respect social distancing.
If streetlights are the nuisance, you'll have to find out which local governmental agency (usually a utility department) is responsible — take advantage of the momentum of IDSW and contact the agency — and let them know how the light is bothering you and your neighbors.
Be bold, go bigger: Contact your local radio and television stations and inform them of this week — inspire them to discuss light pollution and its harmful effects in one of their regular scheduled programs.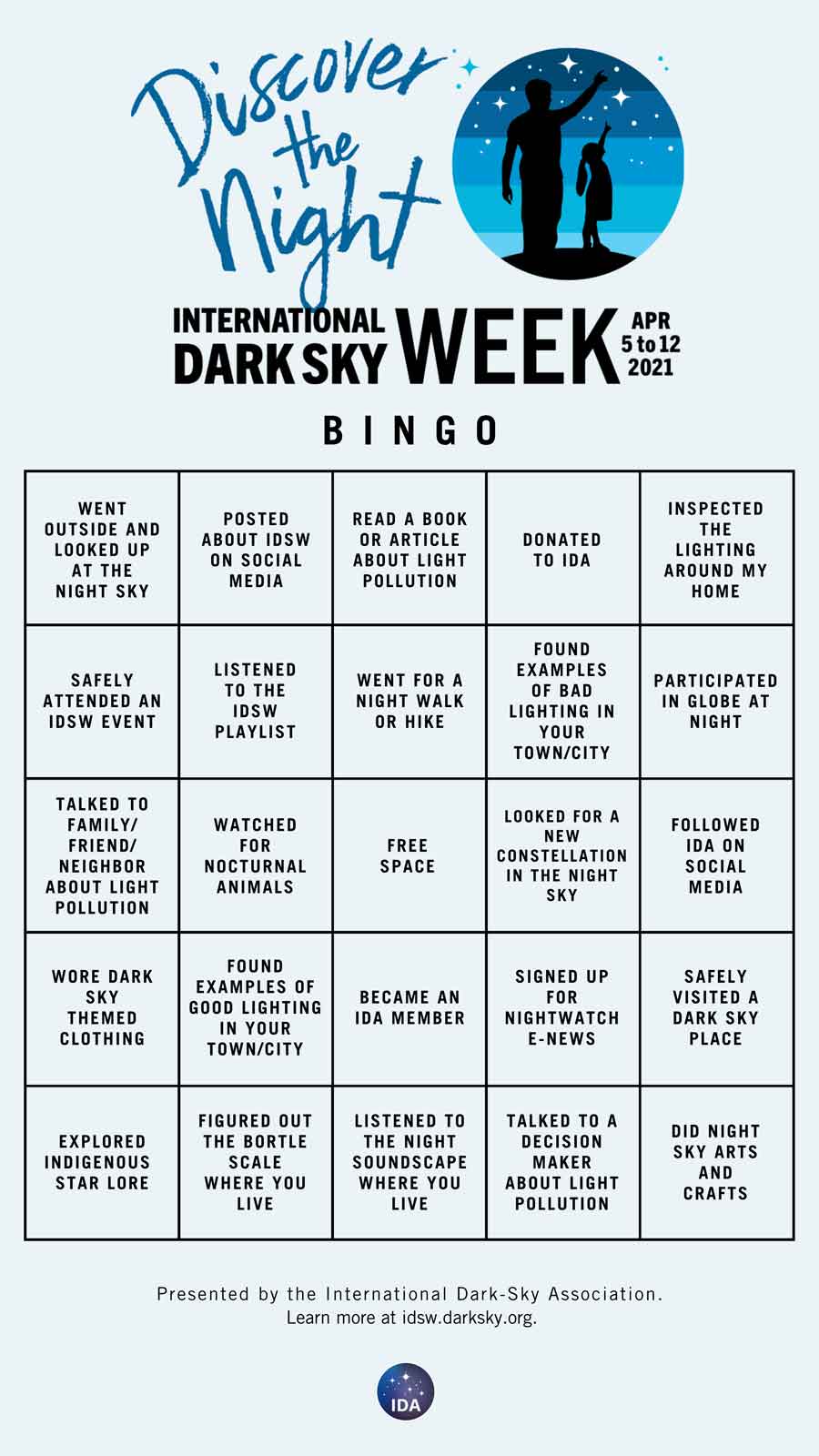 But have fun, too! You can play dark-sky bingo with family and friends — right-click on the image above to download your bingo card or get it here. Follow the instructions for sharing your bingo card on social media and for submitting it so as to get an IDA magnet and sticker.
Join thousands of other dark-sky enthusiasts: Step outside and watch the night turn on. Look up and wonder at the amazing sight that is our shared night sky. You might even catch a falling star.
But do turn out the lights first.
---